Back to top
News and Announcements
Mark your calendars for Meet and Greet on August 16, 2019!
Come meet and greet your new teacher for the 2019-2020 school year!

BridgePrep Uniforms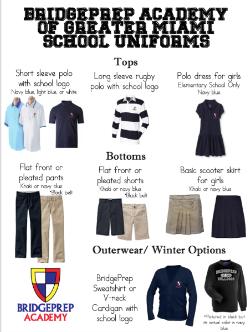 The 2019-2020 school year is quickly approaching...we can't wait to see you all in your BridgePrep gear!! Get your uniforms today!
#BridgePrepUniforms #BridgePrepAcademy #BridgePrepBulldogs

BPA Summer Spirit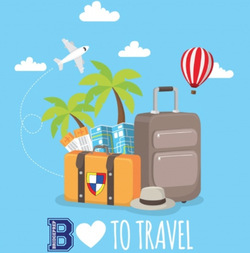 Show your BridgePrep spirit this summer.
Rock your BridgePrep wear and share using the hashtags
#BPATravels and #BridgePrepTravelers
Lets see how far we'll go! ;)

May Calendar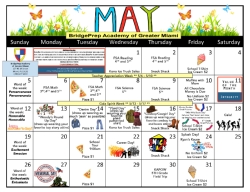 Check out all the fun and exciting things we have going on this month.

FSA Video
Check out our FSA Video
https://www.bridgeprepgreatermiami.com/apps/video/watch.jsp?v=10045122

New Report Finds Florida Charter School Students Consistently Outperform Their Peers in Traditional Public Schools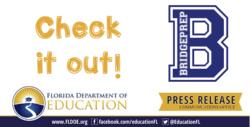 The Florida Department of Education has found that Florida Charter School Students outperform students in traditional public schools. Read all about it in the FLDOE Press Release.

April Calendar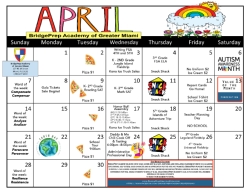 Check out our April Calendar and all the activities we have lined up for you.
Get ready for a jam packed month of fun!

March Calendar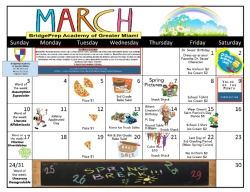 Schedule A Tour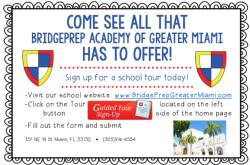 Sign up for a school tour today and see all that BridgePrep Academy of Greater Miami has to offer!
#BridgePrepAcademyofGreaterMiami #BPAofGreaterMiami #BridgePrepBulldogs

Acceptances Went Out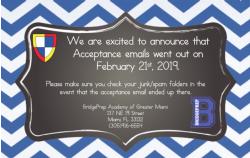 Acceptance emails were sent out on February 21st, 2019.
Please make sure you check your inbox as well as your spam/junk mail folders for the acceptance email.
The email has instructions as to the next steps in the enrollment process.

#BridgePrepAcademyofGreaterMiami #BridgePrepBulldogs #BPAofGreaterMiami